Kona Blue Farms EHA 3,500mg CBD Roll-On
Regular price
$129.00
Sale price
$70.00
Unit price
per
Sale
Sold out
Kona Blue Farms EHA 3,500mg CBD Roll-On
Directions for Use: Use roll on applicator to apply and gently massage affected areas. Repeat 3-4 per day or as needed.
WARNING: This product & statement has not been evaluated by the FDA. Do not take if you are pregnant or lactating. Always consult a doctor before using any new products. This product is not intended to diagnose, treat, cure or prevent disease. For external use only. AVOID CONTACT WITH THE EYES. DO NOT APPLY TO WOUNDS OR DAMAGED SKIN.   
Certificate of Analysis can be viewed here: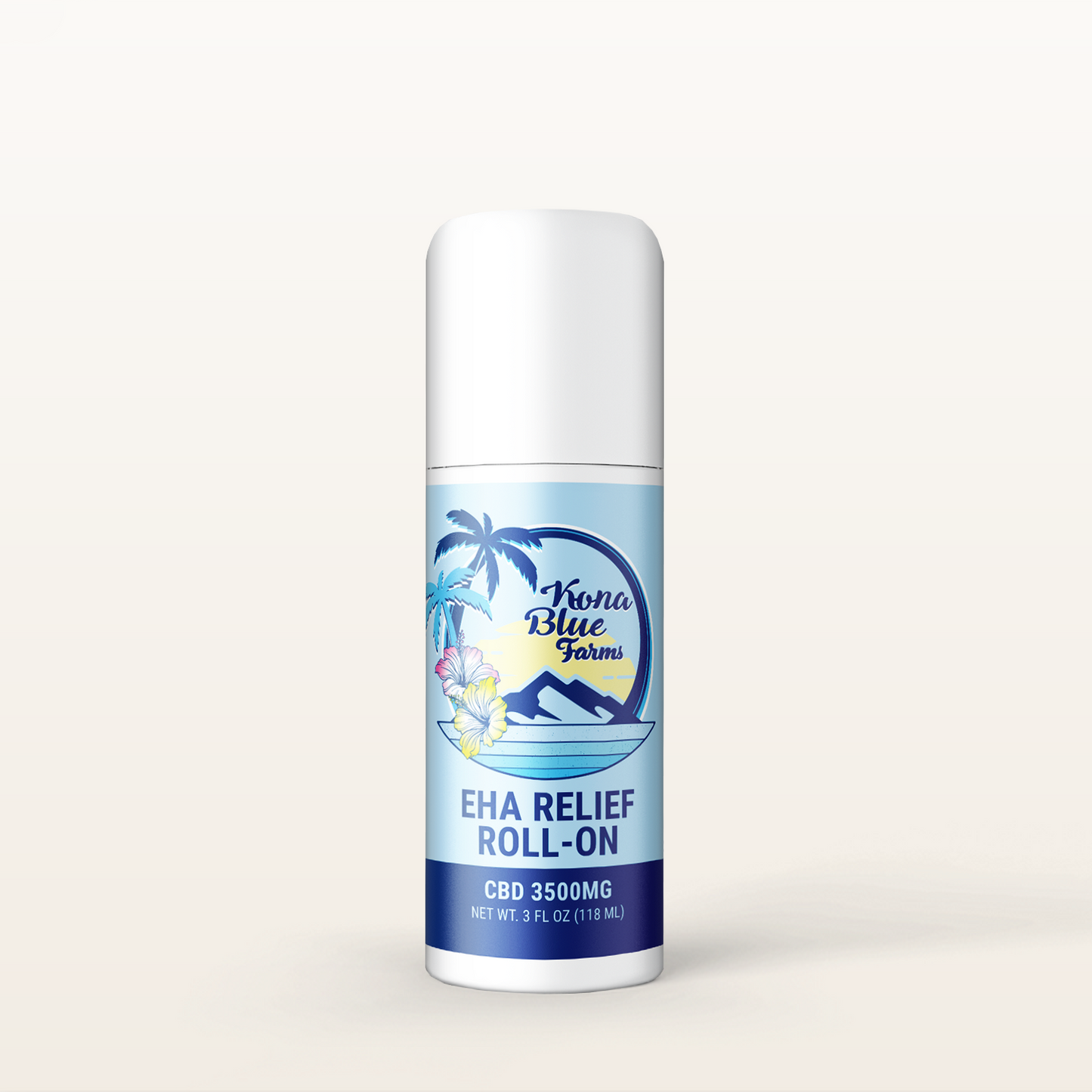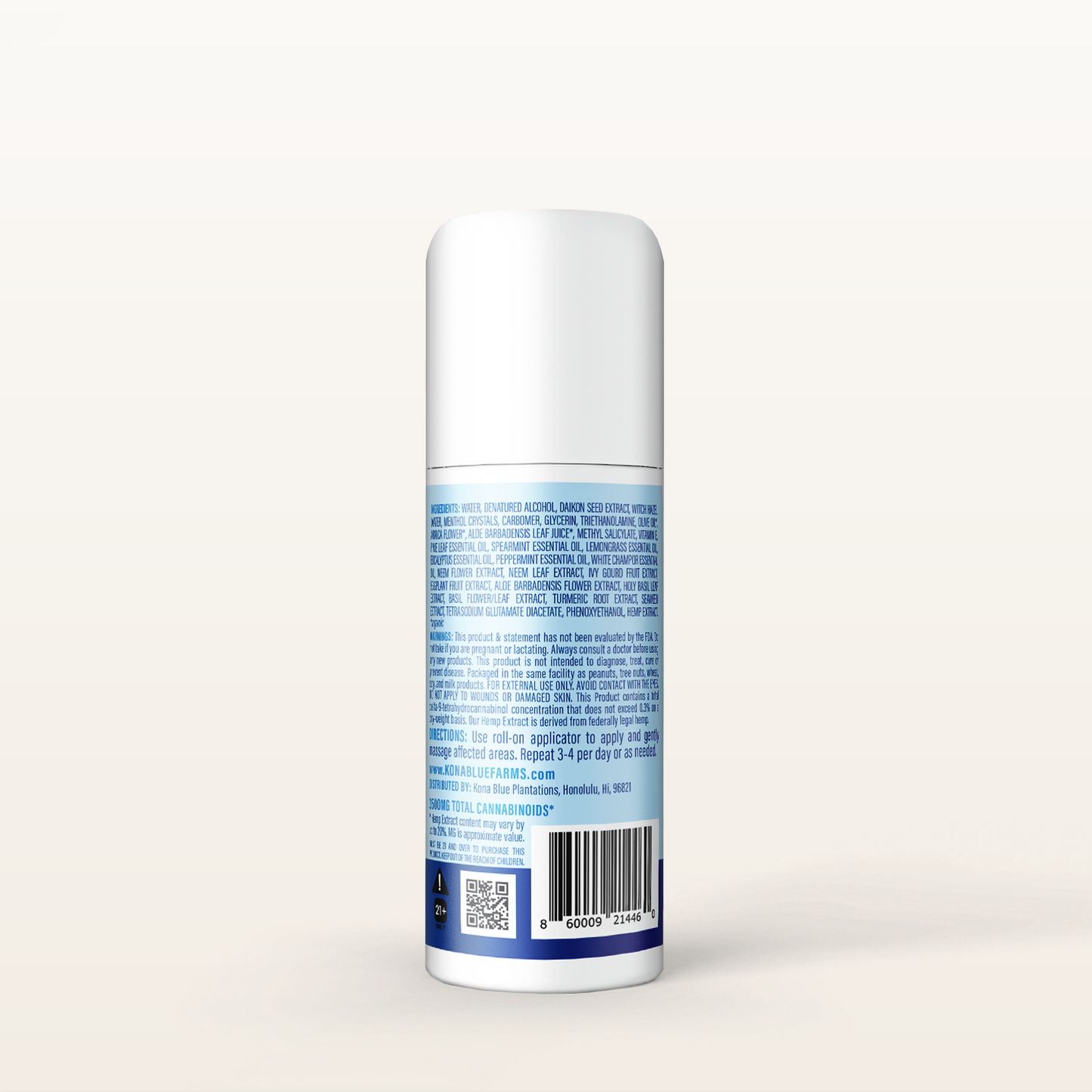 Mommas in hospice 85, Pops 92 likes the gummies
We order all the products- creams, lotions, gummies and tincture
I buy for my parents who have Parkinson's, cancer and hernias.
I'm on my fourth or fifth order. This stuff works! I think there products are better than the ones in a dispensary especially for older people. The staff is awesome too!
Wow!
What a difference! This CBD is far superior to almost every other one I've tried. The 3000 mg oil and the roll on work amazing. I had some swelling in my ankle and woke up and it was gone! Definitely recommend
3500mg Roll-on
We love the 3500mg roll-on! It is easy to carry with us. It is fast and easy to apply and the relief from muscle soreness is great!
New 3,500mg CBD Roll-On is working wonders on my arm muscles
I pulled my elbow muscles when I was disconnecting two power cords - pretty simple task but boy did it hurt.
I've applied this new roll-on all around my elbow and muscles on three separate occasions and the pain has subsided by 90% I'd say.
Definitely feel the difference so will apply more often to eliminate the dull aches.
Thanks Kona Blue !!!